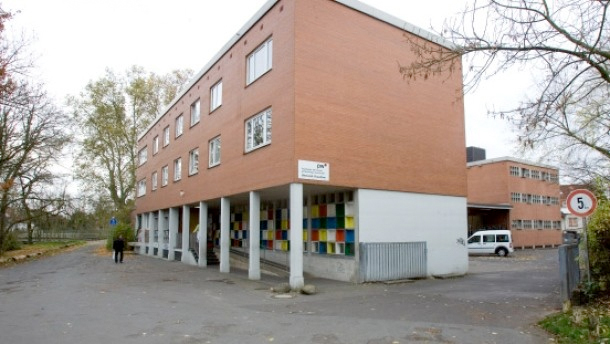 Award
Since September 2017, the heritage-listed building complex of the former Praunheimer Werkstätten pw°, now ap2, has been home not only to a shelter for refugees, but also to the Praunheim Youth Club and residential studios for artists, who were invited to participate by basis e.V. and have since been supported in their cultural work on site.
Within the context of their artistic practice, the users of the residential studios create places of encounter and formats of exchange between refugees and children, young people and adults from Praunheim, thus creating an environment that allows people to arrive in Frankfurt in a positive way and breaks down existing barriers and reservations. The area of ap2 has become an important intercultural place and a place of communal living in Praunheim.
BSMF (Beratungsgesellschaft für Stadterneuerung und Modernisierung mbH) and KEG (Konversions- Grundstückentwicklungsgesellschaft mbH), the owners of the building, have now been awarded the "Hessian Prize for Innovation and Public Spirit in Housing" by the Hessian state government.
We congratulate BSMF, KEG and our local cooperation partners, the Frankfurt Association for Social Homes and the Praunheim Youth Club and are pleased to be part of this exemplary project of welcome culture and integration of people in need of protection. Without the various social and artistic initiatives and the constructive cooperation of all those involved, the highly regarded and now award-winning project would not have been possible.
The multiple use of the area as a shelter for refugees, a space for an open youth club in the neighborhood, and as a work and living space for artists is an exceptional example of active neighborhood work and civic participation in shaping the living environment.