Public Guided Tours
basis offers regular, free public guided tours of current exhibitions. Together with a member of the basis staff you have the opportunity to learn more about different aspects and thematic contents of particular works on view and the subjects of exhibitions.
You will find current dates for tours here.
basis offers guided tours for groups, school classes, students, and special guided tours of select basis studios by arrangement.
Bookings can be made by e-mail at or by telephone under +49 (0)69 400 39 839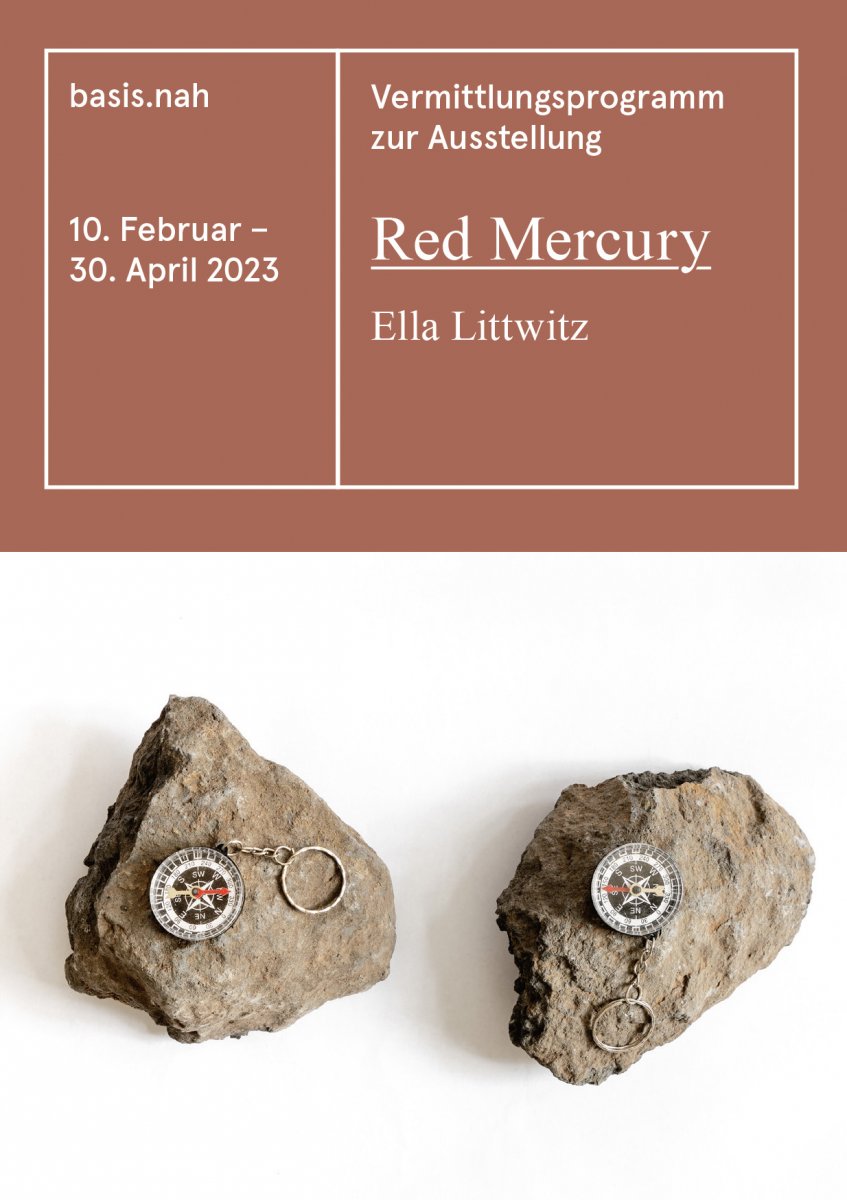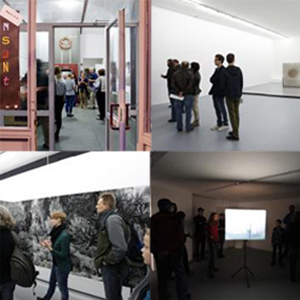 Education program on "Red Mercury"
From February 5 to April 30, 2023 basis presents the exhibition "Red Mercury". In her installations and objects, Ella Littwitz (b. 1982 in Haifa, Israel) addresses the permanence, legitimacy and the overcoming of borders, as well as their historical, cultural and political meanings. The fundamental doubt about those markers as immovable entities, which are erected by people based on certain traditions, myths, political interests or religious beliefs, thereby characterizes her way of working.
We offer school and youth groups as well as adults a customisable educational programme in the exhibition.
In addition to public tours of the exhibition, there is also the possibility of an accompanied visit to the exhibition with our art educators. In a studio talk, artists from the basis also provide insights into their studios and their working methods. These formats can also be booked in combination.
You can find more information in our current flyer basis.nah.
Art Education
In addition to public guided tours of current exhibitions, basis also offers its close to the basis art education program for young children, adolescents, and schools.
basis nah
The art education program basis nah is made up of a range of offers for young children, adolescents, and school classes of different ages.
basis nah. workshop
Artist visit + theory (age 10–16)
The aim of this workshop series is to introduce art as a mediator of current social questions and to give participants a direct, hands-on impression of contemporary art. Studio visits are followed by the theoretical positioning of what has been seen, combining direct contact with artists and the discussion of art-theoretical issues with the producers of art works.
The workshop lasts 1½ hours and addresses the 10–16-year-old age group. The program begins with a short introduction to the work of the artist to be visited. The children are introduced to issues concerning the artistic subjects, background, and motives of the artist in question, leading to an open dialogue with the artist. In conclusion, what has been seen and talked about is brought into relation to art and media theory and linked up to everyday topics.