You are here
reading room opening - Save the date!
Thursday, 19.12.2013 - 7:00 pm
location
basis e.V. Gutleutstraße 8-12 60329 Frankfurt am Main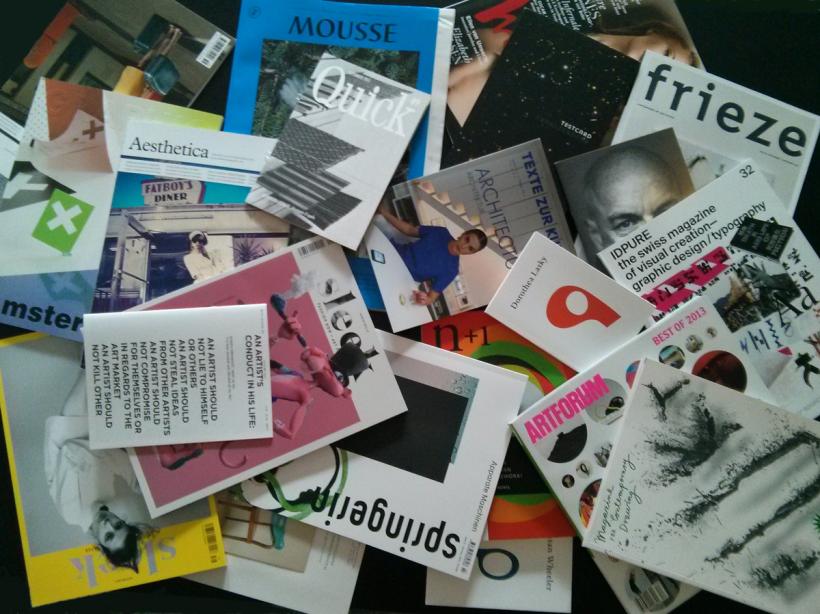 The Reading Room at basis is a non-lending library offering a broad selection of international art magazines, catalogues, and select literature on art, culture, society, and criticism to the public. Publishers and concept bookstores are also invited to contribute thematically relevant literature.
In addition to the publications on offer and parallel to the exhibition program a wide range of events connected with art, culture, society, and criticism are also presented in the Reading Room. Events and projects are either independent or connected to a particular exhibition context. This layering of contents facilitates a thematic broadening and deepening of some of the more compelling subject areas within the cultural and art contexts. Readings, presentations, artist talks, discussions, self-publishing projects, and screenings round off the thematic program of the Reading Room.
Further informations on Facebook
List of magazines (selection):
Aesthetica
Afterall
artforum
Apartamento Magazin
Art in america
Artpractical
Bauhaus Magazin
Bidoun
C Magazine
e-flux Magazin
fivehundredplaces
frieze
frieze d/e
FUKT – Contemporary drawings
Graphic
IdPure
Interview
Mono.Kultur
Monopol
Mousse
n+1
october magazin
grey room
Palais, The magazine of the Palais Tokyo
Quick Magazine
Scriptings
Site
Sleek
Spike Art Quarterly
Springerin
Testcard
Texte zur Kunst
032c workshop