You are here
Online-Screening and Podcast: Zér0 Genèse
Joëlle Pidoux, Sarah Schoderer
Sunday, 6.09.2020 - 12:00 pm

to

Wednesday, 9.09.2020 - 8:00 pm
location
basis e.V. Gutleutstraße 8-12 60329 Frankfurt am Main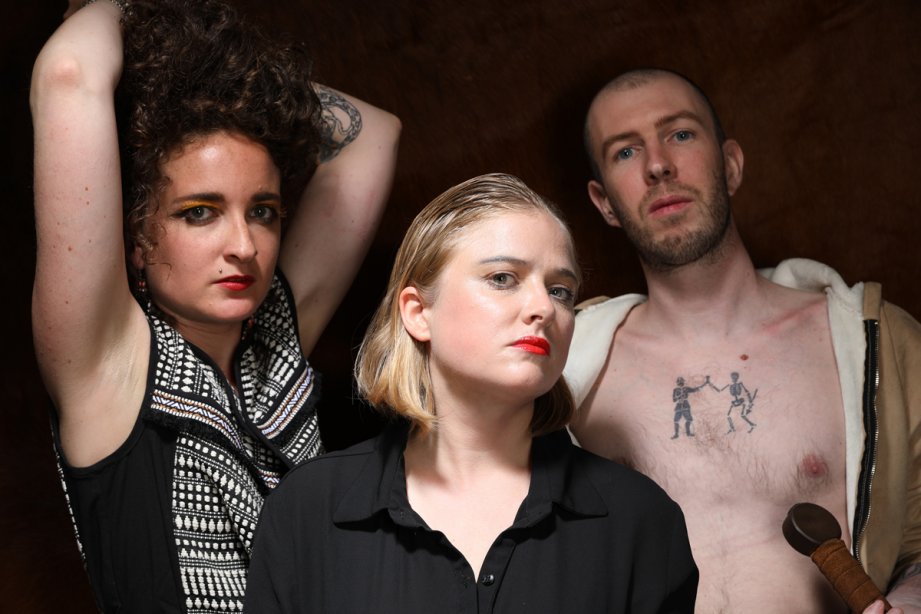 Screening and Podcast:
Sarah Schoderer & Joelle Pidoux  - zér0 genèse 2017
Screening on vimeo, September 6 - 9, 2020
https://vimeo.com/452493706
September 8: Release of the Podcast session with Sarah Schoderer & Joelle Pidoux on collaboration and the film "zéro genèse"
Spotify: https://open.spotify.com/episode/2hPYtqIIQ5QzyY1P3q0rlaSoundcloud: https://soundcloud.com/ccstation/zer0-genese-by-joelle-pidoux-sarah-schodererAnchor: https://anchor.fm/ccstation/episodes/Zr0-Gense-by-Jolle-Pidoux--Sarah-Schoderer-ej4sf8
"The movie collage "Zér0 Genèse" deals with gender roles and calls into question the norms our society built from them. Nowadays, questions or questioning (of) gender roles are more significant than ever for an open-minded and tolerant society: How can we deal with the fact that people are changing but the society still keeps a very traditional and conservative way to handle them?
The video materials are composed of a self-shooting and videos of the Internet. We created a kind of music video clip with different interviews of women, who are mostly talking about women, sexuality, gender identity and culture. This will be an attempt to summarize the development of gender roles over the past 100 years to date, in a non-chronological order though. Historical clips of the artists Alma Mahler-Werfel and Frida Kahlo are shown as well as a part of the podium discussion with the sociology professor Dr. Christiane Funken or an interview of the feminist author Laura Méritt. A clip from the female performer group "WIFE" from Los Angeles, a music video clip from the rap group "Reykjavikurdaetur" from Iceland and the non-binary porn actress Jiz Lee appear also in our collage in a short sequence. And many more..
Each material shown comes from different sources and gives an insight into people with different origins and way of life. We present a research on gender identity, which form(s) and gesture(s) it takes, how it plays with stereotypes, evolved, get transformed and how the society perceives it today.
The clip of the Celtic ritual of "queimada"– an alcoholic beverage in Galicia – runs like a red thread through the video collage and subtly sets the pace of the video - the Celts are known for their matriarchal society. The whole structure is roughly like a "news feed" as in Facebook. Our film tells a story. It is the story from different perspectives of the diversity of our present and past. It is an attempt to build a kind of bridge between different cells in society, which exist independently from one another and only meets occasionally. It is an attempt to bring more awareness of those, who are still ignored and discriminated – we introduce very committed people and show situations that can exemplify a freedom of expression as well as living. It is not only about the single voice, but about the harmony of a variety of perspectives. The beauty of diversity and individuality is highlighted but at the same time also the difficulties that may be associated with it; the guarantee that such a colorful cosmos, as it is often only possible and accepted in reality, for example, only among artists, can open up even more and can make a positive contribution to development. Such great diversity inevitably leads to a complexity we would like to know cultivated, so that a large variety creates a harmony that can also be integrated into society.
Our work is based on an analysis of the state of freedom in society-(ies), we have always explored the limits of what is possible in our own lives, so that we are kind of witnesses of the current situation. It is not just about the question of what is male, what is female, but about the general feeling of what it would mean to simply be a human (without talking about any specific gender). With this film we attempted to go beyond the concept of gender."
This event is part of the public programme of the exhibition creating a 'we'.
Joëlle Pidoux is an art student in the Sculpture department at the Hochschule für Gestaltung in Offenbach (DE) since 2016. She works with photography, video, space/sound installation and performance. Inspired by ecology, science and technology fields, her research is about how humans, nature and technology could combine together in our current world. She had been exhibited in Germany (at the Kunstverein in Frankfurt and in Offenbach), in Belgium (at the HetBos Festival in Antwerp) and in Norway at the gallery Kit.
She first graduated from the Lausanne University (CH), with Bachelor degrees in History of Art, Aesthetics and History of Film. During her study, she made a one-year exchange at the Santiago of Chile University in the History of Art and Film department, and a semester as a guest student at the UFRJ (Universidade Federal do Rio de Janeiro) in Brazil in the Fine Art, History of Art and Literature departments. She is living since 2013 in Frankfurt, Germany.
Sarah Schoderer studied Fine Arts in Frankfurt am Main and formely in Mainz untill 2011. In her early work she was concerned with a socio-economic criticism of Western consumerism and a culture which has a tendency towards destructiveness that has developed from it.
Within painting she combines the composition of colors with critical questions and tries to express her experiences also on the analytical reflection of contemporary problems. Dealing with the systems of different societies helps her. In Kenya, where she lived for 2 longer artist residencies  she was able to experience how a young art scene has been transformed and become more related to global exchange and also she has been working with creative people from various social backgrounds.  She was also one of the first artists who even completed an artist residency in an organization in an African country. Otherwise she has had other art projects in Belgium, Tunisia, Croatia, etc. Developed. She creates installations from paintings, drawings, sculptures, but also films, which can always be understood in the context of time and which often address the location where they are shown.