You are here
Künstlergespräch mit Joan Leandre
Joan Leandre
Saturday, 7.09.2013 - 5:15 pm
location
basis e.V. Gutleutstraße 8-12 60329 Frankfurt am Main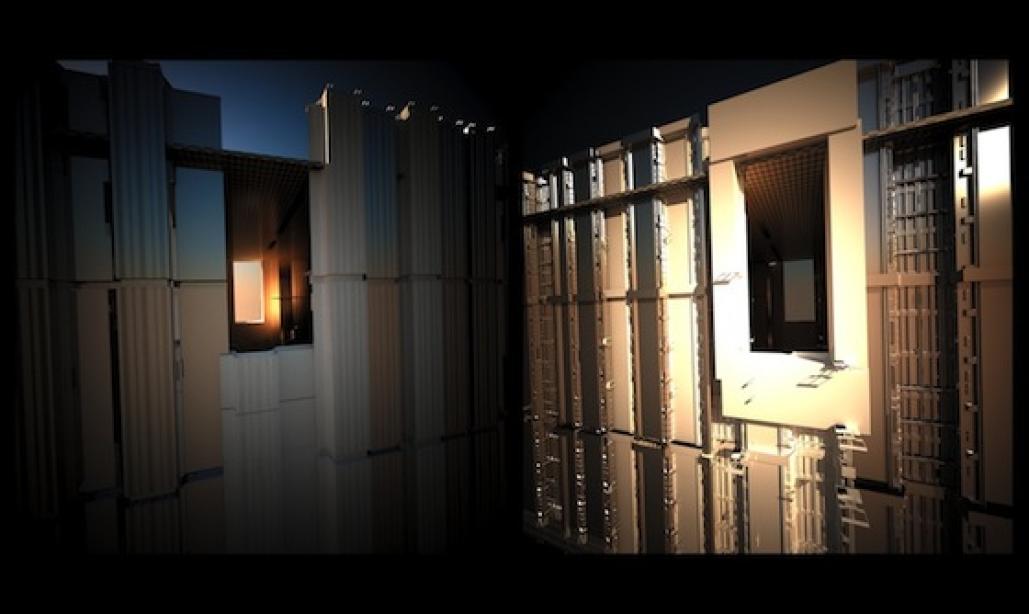 Herzliche Einladung zum Künstlergespräch mit Joan Leandre
Wir freuen uns den spanischen Video- und 3D-Künstler Joan Leandre zum Auftakt seiner Ausstellung in der DAM Galerie Frankfurt zu einem Künstlergespräch mit Florian Jenett (basis) einladen zu können.
Leandre hat sich Computer-Spiele als Material für seine Video-Arbeiten erschlossen. Auf verschiedenen Wegen greift er in die Spiele ein, entfernt deren Handlungen und fügt neues Material hinzu. Durch das Erstellen von skurrilen Ansichten und traumhaften Welten führt er den Betrachter auf seine eigenen Erwartungen zurück und gewährt einen Blick in das innere Leben der Spiele. Auch in seinen neuen Arbeiten greift er auf gefundenes Material zurück, verlässt allerdings die Welt der Computer-Spiele. Er schreibt dazu:
The Polar Window brings together a representative selection of still and motion renders featuring polarities and transmutations of particular environments present in the digital sphere: reversed tutorials, transfigured lost polygons, obscured geometries, forgotten analog noises becoming digital silence, recovered distant upgrades, promised dream render engines and impossible future virtual illusions. Altogether at a first glance, joyful moods in the daydream machine warehouse. The project aims to explore through the smoke screen of our present days by means of pre-existing computer graphics data translation into abundant vacuum.
Wir freuen uns mit dem Gespräch tiefer in seine Arbeit und Arbeitsweise blicken zu können und auf eine angeregte Diskussion.
Das Gespräch findet in englischer Sprache statt.
7. September, 17:00 Uhr
basis, Gutleutstraße 8-12
Diese Veranstaltung auf Facebook.
Informationen zur Ausstellung in der DAM Galerie Frankfurt.
7. September – 26. Oktober