You are here
Book launch: Valentin Beinroth - International Institute for General Survey, Vol. 1
Valentin Beinroth
Wednesday, 13.07.2022 -

6:00 pm

to

9:00 pm
location
basis e.V. Gutleutstraße 8-12 60329 Frankfurt am Main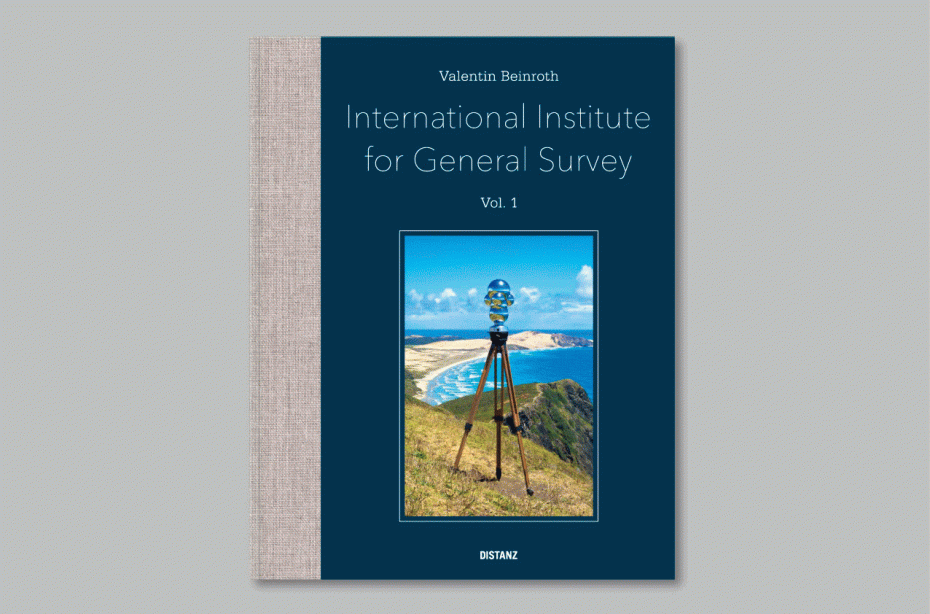 General surveying
Valentin Beinroth (b. 1974; lives and works in Frankfurt/Main) combines artistic techniques with strategies from the natural sciences. His works focus on standardizations and facts of convention such as units of measurement and other systems of order that both regulate and condition social relations and people's perceptions of their world. Beinroth challenges the primacy of ostensibly objective scientific ways of making sense of the world by incorporating specifically scientific aesthetics into his creative practice and intertwining them with personal perspectives and experiences.
The book is published on occasion of the tenth anniversary of the International Institute for General Survey (IIfGS), founded in 2012.
In addition to the history of the institute's early years, the publication documents three research projects from the field of general surveying: The expedition report and the results of the surveying expedition GSAE to the antipodal realms of New Zealand 2014/15, with an offprint of the scientific paper on the measurement procedure developed for it. The development and deployment of the METRIOS 1 measuring buoy is shown and three measuring instruments from the OPSA series are presented.
Valentin Beinroth - International Institute for General Survey, Vol. 1
Distanz Verlag, English, 152 pages, 324 Color Images and 22 b/w Images, Hardcover with Half Linen
June 2022; ISBN 978-3-95476-460-0
The publication was realized with the kind support of:
Hessische Kulturstiftung
Stiftung Kunstfonds
Kulturamt Stadt Frankfurt
As part of the publication presentation, the measurement instrument from the New Zealand expedition will be shown.