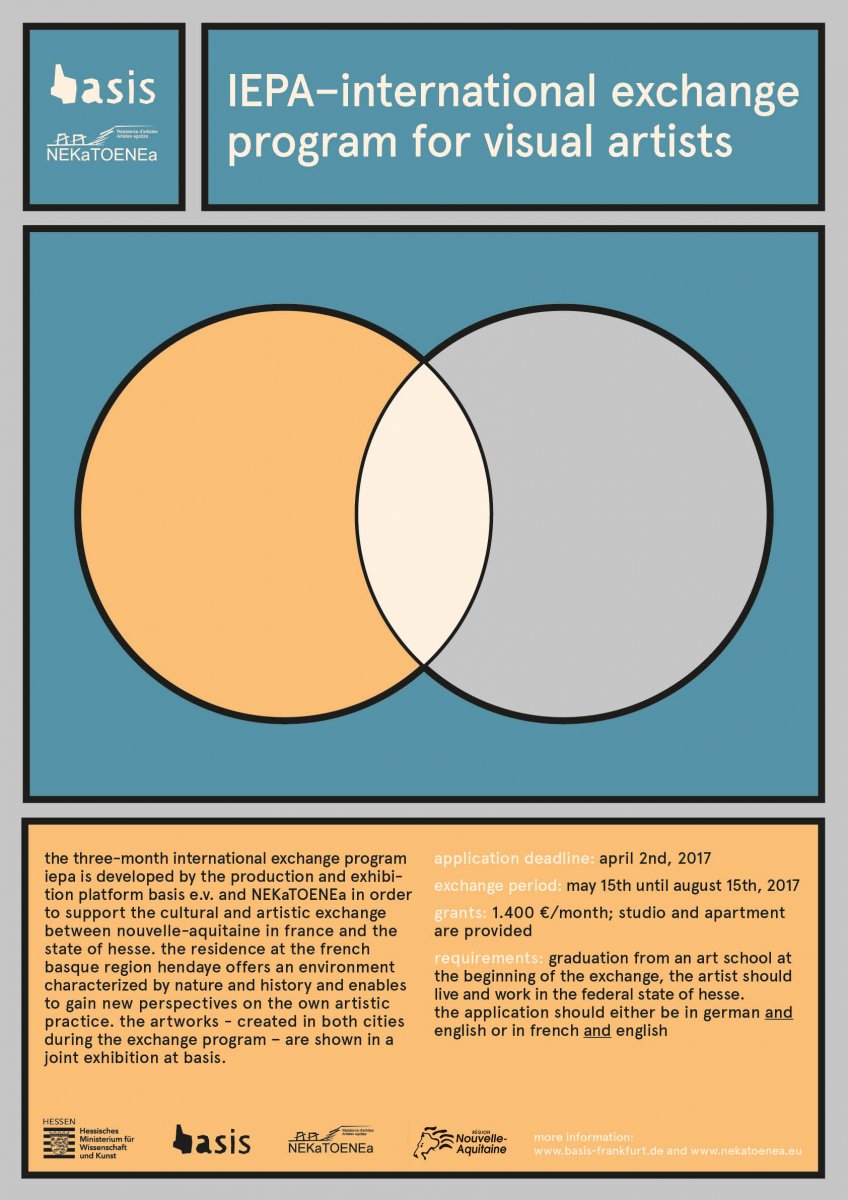 How to apply?
the application should either be in german and english or in french and english and should consist of:
a letter of motivation with date and signature
artistic CV
filled out application form and a letter of motivation (Why did you select this residency? What are you planning to work on while the three months? Are you planning a site-specific project?)
work samples
Applications need to be handed in only digitally via e-mail until April 2nd 2017 to iepa@basis-frankfurt.de. Your application is classed as complete only when all accompanying documentation has also arrived
IEPA – international exchange program for visual artists 2017
the three-month international exchange program iepa is developed by the production and exhibition platform basis e.v. and NEKaTOENEa in order to support the cultural and artistic exchange between nouvelle-aquitaine in france and the state of hesse. the residence at the french basque region hendaye offers an environment characterized by nature and history and enables
to gain new perspectives on the own artistic practice. the artworks - created in both cities during the exchange program – are shown in a joint exhibition at basis.
Period of exchange: May 15 – August 15, 2017
Monthly payment: 1.400 € (studio and accommodation are provided)
Conditions: predominantly living and working in Hesse, graduation from an university/ art school before May 2017
application deadline: April 2, 2017
The exchange program takes place in context of the partnership of the state of hesse and the region Nouvelle-Aquitaine.